I am doing 'SQL for data science' course on Coursera, and I came across a question in solving the practice quiz.It has a tabled shown in the picture.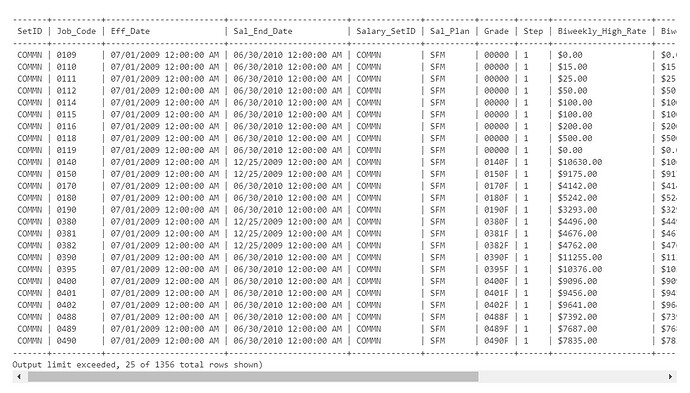 The question is "Write and run a sql query, with no starter code to answer this question: What Step are Job Codes 0110-0400?"
For the earlier questions, I had to convert the string data into numerical to satisfy the given conditions. But it is not working in this situation.
My attempt for this question was :
select * from salary_range_by_job_classification
WHERE Job_code between CAST(0110) AS INT AND CAST(0400) AS INT
Please correct me if I am wrong.