Hi experts,
I have SQL 2019 Standard and SSDT/Visual Studio 2017. Integration Services and Reporting Services ARE both installed but when I go to create an SSIS package I don't see that as an option:
When I click File--> New Package I see this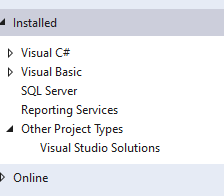 What do I need to install to be able to create an SSIS package? Do I need BI? Is it a free download?
Thanks for any ideas.