Hi experts,
We have a new Windows 2019 server and a SQL Server 2019 instance.
We use Outlook 365 hosted in the cloud.
This is the Account: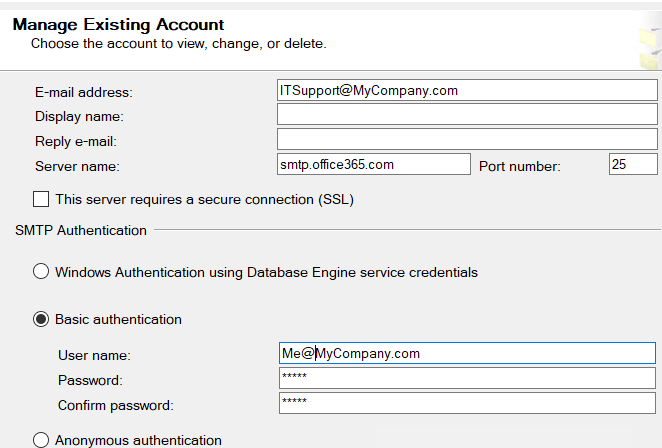 I have tried Windows Auth, Anonymous Auth and Basic. all give this error in the Database Mail logs:
The mail could not be sent to the recipients because of the mail server failure. (Sending Mail using Account 1 (2022-03-09T14:09:05). Exception Message: Cannot send mails to mail server. (Error in processing. The server response was: 5.7.3 STARTTLS is required to send mail [CH0PR03CA0246.namprd03.prod.outlook.com]).
)
Is this a TLS version issue?
Thanks for any tips.