Hello guys, i'm doing a project for my class and i would appreciate it if you guys help me with this query!
I need to find the name of the customer who spent most money on orders (assume that there might be more than 1 customer spent the same max amount). Provide the country that person comes from
We use w3 school for the database. You can google: w3 school sql and click on "try it yourself"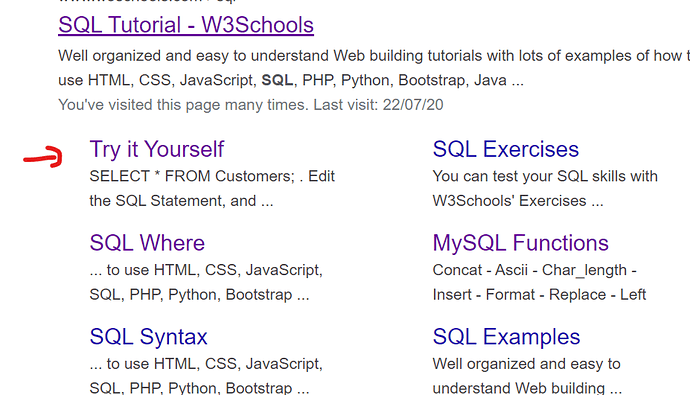 I think it is using the sqlite
Thanks so much