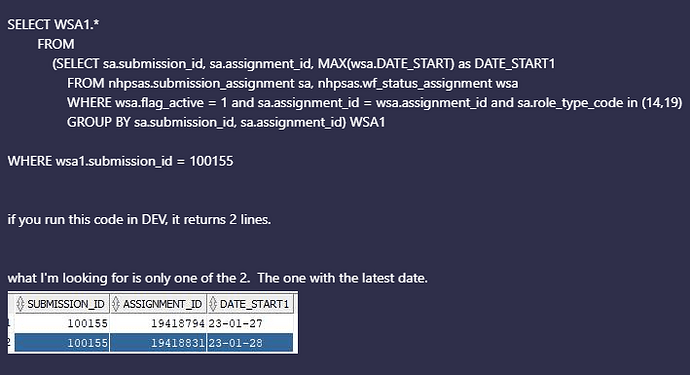 Here are my 2 tables. SUBMISSION_ASSGNMENT links to WF_STATUS_ASSIGNMENT by Assignment_ID
CASE example:
There is one submission_id with 2 assignments. Each assignments has 3 statuses.
How do I get the MAX(DATE_START) from all the statuses under the submission and the info attached to it(status_id, WF_STATUS_TYPE_CODE)
From the 6 rows (2x3) I need only one at the end.