Title sounds pretty weird, but best I could describe.
I want to retrieve the 2 previous entries that matches the same Analysis which met the report criteria.
Data table, very Simplified.
Report Criteria With Analysis = 'pH'
Expected Results.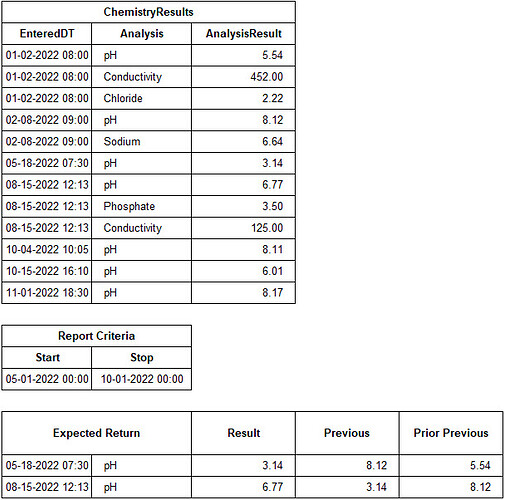 I am absolutely in the dark as a newbie. Can this be done?