What i like to do is to rank that when a customer address come more than once ( like 1390 des Rosiers) the first of the group should be a uneven number while respecting the order in NoSeqTrt ?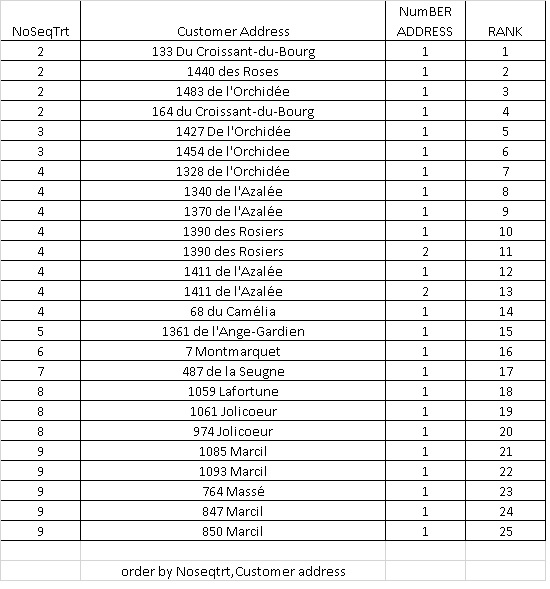 Hoping that my explication is clear.
Thanks in advance for your advice.
Cheers