I have two SQL Server 2017 running in the same network. I am taking a full backup of a database, simple recovery mode, and transfer the .bak file to the second server. On that second server I restore the backup. These tasks are running daily, but once every 7 or 8 days I get a 3013 Error that the server cannot find the file specified.
The copy is made by a .bat file run by Windows task scheduler, and the file transfer is always done when the restore starts, even on the days the error pops up.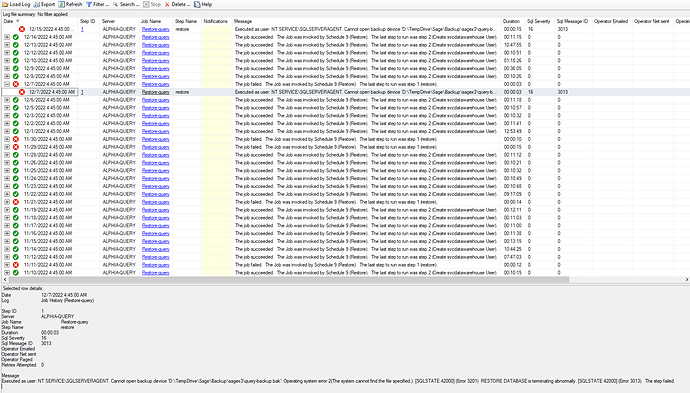 Any help would be appreciated, I've been looking around for a while and did not find anything resembling this case on the web.
Thanks,