Dear all,
I removed a DB from an AG a few days ago to shrink the logs. When I try to add again, I get this error: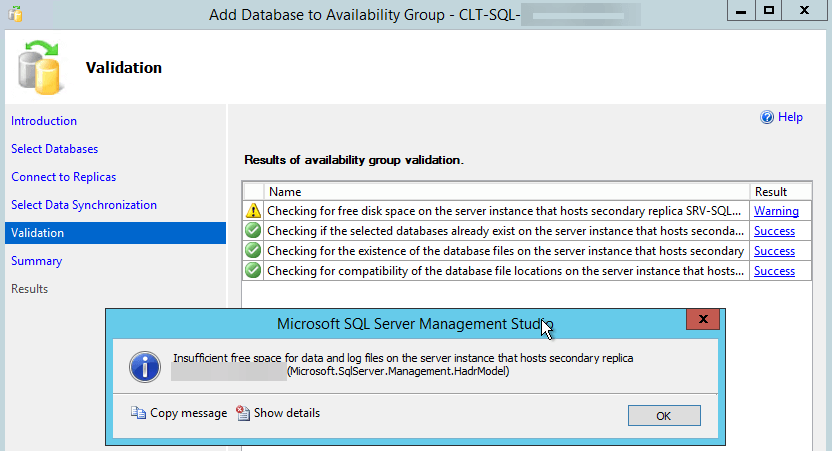 The share in the secondary has plenty of space, several times the space of the DB and the logs.
I did this operation a few months ago, which went very well.
If I ignore the warning and proceed, the DB stays in the secondary "Not Synchronizing / Recovery Pending".
Any idea or suggestion to fix this problem and add the DB?
Many thanks in advance.