Dear SQL community,
I'm trying to put in column some of the value i have in line.
Here is an example of what i have on my table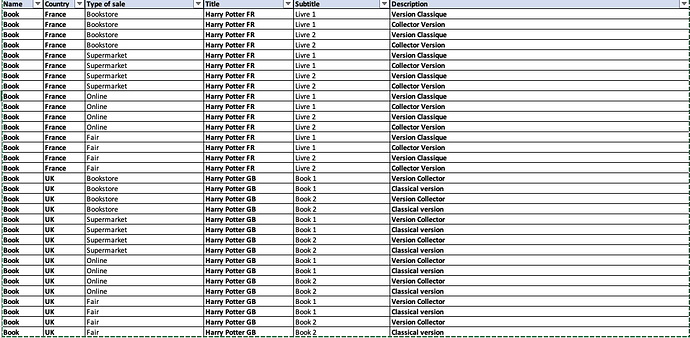 And i would like to change the way we display data like this
I tried the function PIVOT like this
SELECT
*
FROM (
SELECT
CONCAT('New_Description',SAFE_CAST(ROW_NUMBER() OVER (ORDER BY Name) AS STRING)) AS number,
*
FROM (
SELECT
DISTINCT Name,
Country,
Type of sale
Description
FROM
sales_2022
PIVOT (MAX(Description) FOR number IN ('New_Description1',
'New_Description2'))
The problem is the query is creating only 2 column (what i expect) but add NULL value for the Country UK because it seems that we need to add New_Description3 ... if we want to pivot.
Any idea how we could just fulfill in 2 column max ?
Thanks a lot