Hello SQLTeam members,
Good day. May I asked for the help of any one regarding this matter. Here is the sample table I have with the client: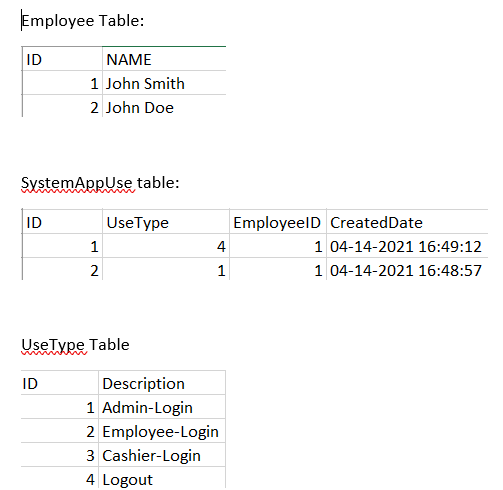 Since there is only one table that has a datetime field (in SystemAppUse table) and whether it is login or logout determines by UseType Id, I want to collect such information of sum of hours to arrive like this one output below (assumptions on numbers):
Thank you.
Mark