Hi everybody,
here comes a bloody beginner issue (after i searched the internet for almost two hours, tried with CAST and CONVERT and still seem to be miles away from a solution).
I´ve currently got the following query:
select * from perso where Ausweis BETWEEN '48650' AND '48699';
Might be notable: the column "Ausweis" is VARCHAR (that´s why i tried to CAST/CONVERT it - meanwhile i know that at least CONVERT is not the right thing for that).
When i execute the query it always gives me four-digit-results also, but i just need the five-digit entries.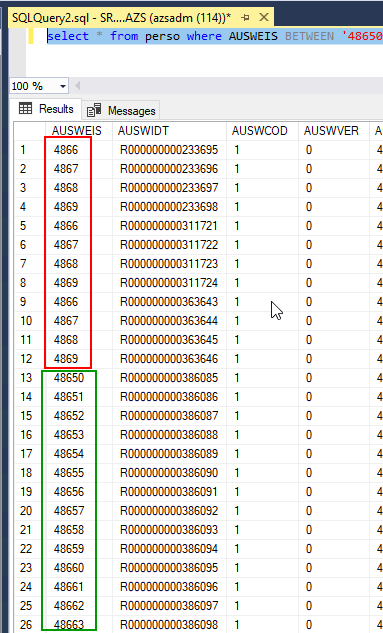 I think i know that there´s a simple solution, but i can´t figure it out...
Thx
CPB