Hello Team,
I have two files: apps and app_bucket (csv) files.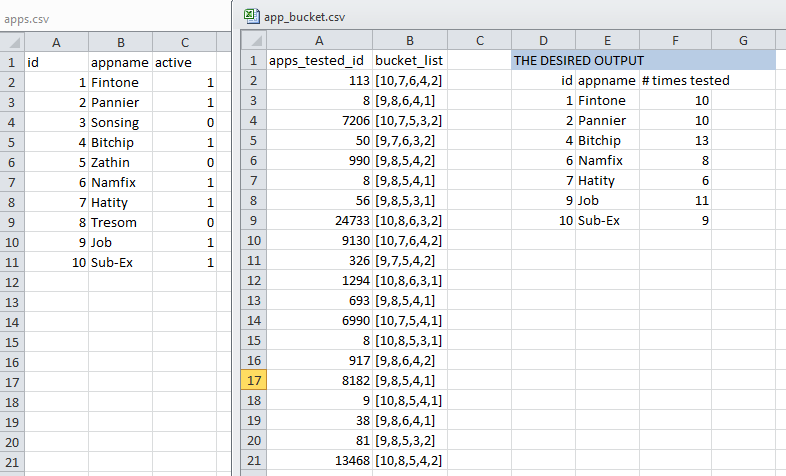 Certain apps are tested at certain times, so the apps tested are collected in a list. The tasks it to generate a count of the active apps from the lists of app ids, and I haven't a clue how best to do it.
Team help is appreciated Thank you.