I've been given 3 small sample SQL. While I've been studying SQL (newbie) I am not able to properly code them currently. Might someone please have some coding ideas for these? "Thank you very kindly". See attached 3 small tables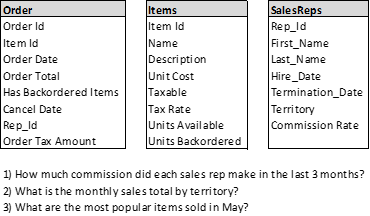 1.) How much commission did sales rep make in the last 3 months?
2.) What is the monthly sales total by territory?
3.)What are the most popular items sold in May?